2021 has already provided R&B fans with a slew of great albums. This month Doja Cat, H.E.R., Justine Skye and more dropped new bodies of work.
DX will be narrowing down the endless amount of music released during the course of a year to the essentials, providing readers with a list of the must-listen projects. Also be sure to check out our other lists:
This list includes albums released between December 2, 2020 and July 1, 2021. 
THE TOP NEW R&B ALBUMS OF 2021 (DECEMBER – JULY)
Contributing writers: Trent Clark, Kyle Eustice, Josh Svetz, Dana Scott, David Brake, Devon Jefferson, Michael Saponara and Jeremy Hecht.
Planet Her – Doja Cat
Doja Cat's career may have begun through the meme hit "Mooo!" and its accompanying music video, in which she performs in a cow costume while repeating, "Bitch, I'm a cow," but the Los Angeles singer and rapper used the momentum to launch herself into the conversation of premier R&B stars. Planet Her, the latest offering from Doja, showcases substantial new maturity from the 25-year-old artist.
Flexing her versatility and ability to shift on a dime between booming crooning and twitchy raps, Planet Her is a shift away from Doja's 2019 project Hot Pink. Doja is leaving all bare on Planet Her, leaning into the vulnerability which, in turn, allows for more ambitious themes of love and identity. No longer is Doja chasing trends, she's setting them.
Back Of My Mind – H.E.R.
On Back Of My Mind, the latest offering from R&B sensation H.E.R., the singer explores love lost, growing apart and self care. The San Francisco-raised singer, born Gabriella Sarmiento Wilson, underwent a rebrand in the mid 2010s, dropping her original name, and opting to be identified as H.E.R., an acronym standing for Having Everything Revealed. Since her 2018 eponymous debut, the "Best Part" singer has collected thirteen Grammy nominations and four wins, including Best R&B Album and Song of the Year for "I Can't Breathe."
Back Of My Mind, which peaked at number six on the Billboard 200, picks up where her previous projects left up, reflecting on the trials and tribulations of love over gorgeous live instrumentations.
Space and Time – Justine Skye
Beginning with the ethereal twinkle of "Conscious" and ending with the synth-based, upbeat "Mmm Mmm," Space and Time, Justine Skye's sixth full-length album is a vibe from start to finish. Skye originally entered the music industry in the early 2010s, posting snippets to Tumblr and YouTube of covers and original compositions alike. Since then, the now 25-year-old artist has garnered millions of streams and notable compositions from Tyga to Justin Timberlake. Airy drums are foundational on Space and Time, including "About Time" and "Twisted" with Afrobeats artist Rema.
Produced entirely by legendary producer Timbaland, Space and Time features glowing instrumentals which showcase the range of Skye's voice. It's been over a year since Skye released BARE WITH ME (The Album), but it seems Skye has found the trust in herself to go bigger and bolder: Space and Time succeeds in doing just that.
Lovesick – Raheem Devaughn & Apollo Brown
Fans of both Raheem DeVaughn and Detroit producer Apollo Brown were ecstatic about the announcement of their collaborative LP Lovesick — and rightfully so. It's one of those projects that sounds as good on paper as it does in practice. DeVaughn's brand of R&B (a nod to the soulectric sounds of yesteryear) sparkles over the vinyl clicks and pops of Apollo's instrumentation, which takes a pivot here into the R&B realm to great effect.
Guests are kept to a tasteful minimum. Things start with a bang, reuniting DeVaughn with long-time collaborator Skyzoo (who tapped Raheem for three of his last four studio albums) on "If You're The One." Becky Cane, WESTSIDE BOOGIE and New Orleans MC 3D Na'Tee also make appearances worthy of multiple spins. This is upper-echelon grown-and-sexy vibes.
Be Right Back – Jorja Smith
 All Jorja Smith needs to create beautiful R&B music is her voice; no instrumentals are required when you're working with a singer so commanding and confident. Be Right Back, the latest album from is a sweeping, stripped-down collection of low-key tracks. Smith hasn't looked back since she was catapulted into the spotlight in 2016 following praise from Drake. The British singer-songwriter hadn't released a full-length project since 2018's exceptional Lost & Found.
Whatever Smith croons delicately about is captivating: whether it's the mournful "Addicted" or the glitzy "Bussdown" featuring Shaybo, Smith wholly captures the listener. Much of the album circles back to the sense of belonging and the devastating toll of feeling lost.
Ready Is Always Too Late – Sinead Harnett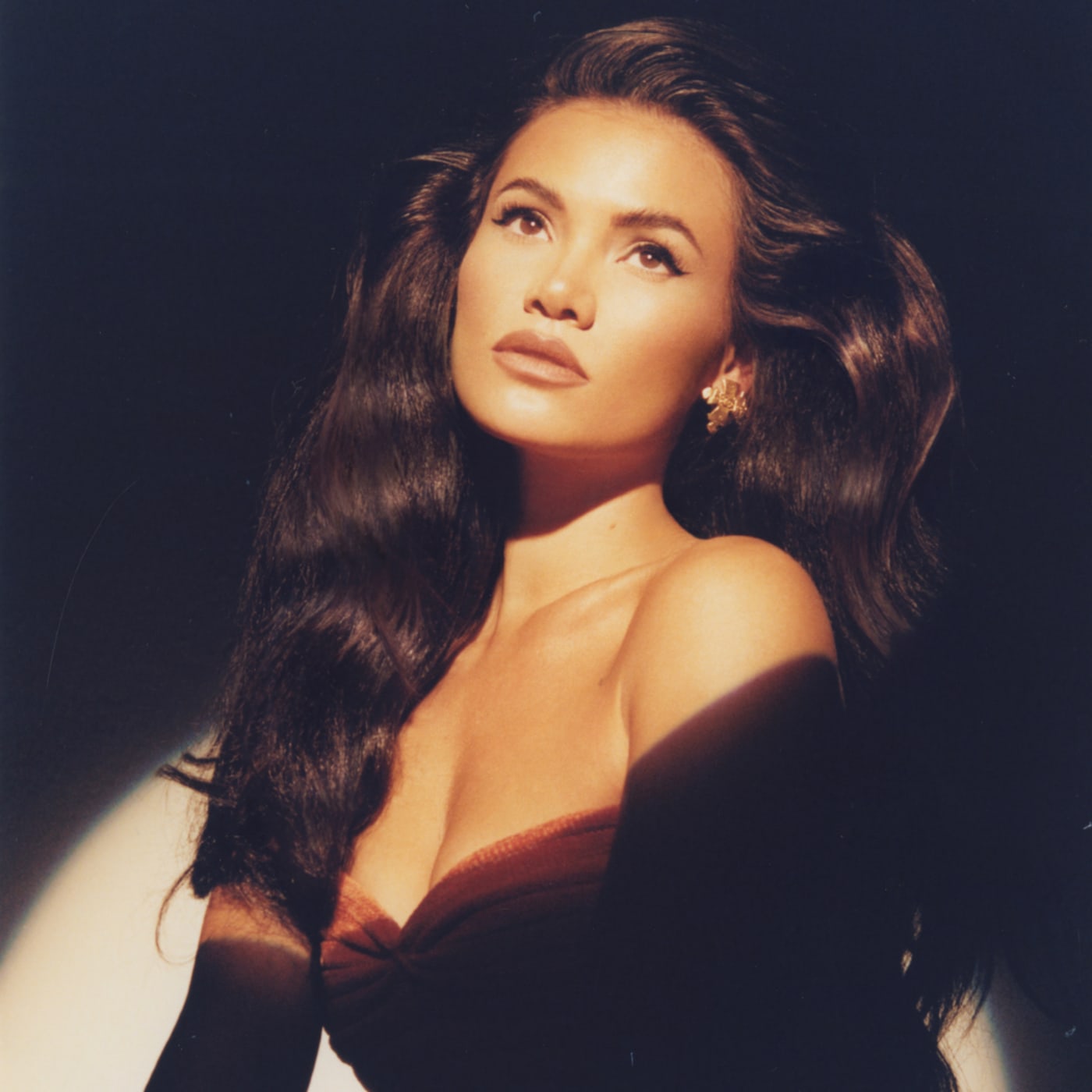 Vocal effects are Sinead Harnett's whole bag. Fortunately, it's Mary Poppins' bag. Her elastic vocals are always under fire, having more asked of them than could possibly be fair. She is meticulous in her approach to contorting her own voice to fill all necessary corners of the track with glowering sound. The synths and funky bass lines assist, of course, to everyone's great benefit. "Ready is Always Too Late" is a soul voyage to the tropical paradise of your choice.
Truth Serum – Kosine
 Kosine is a renaissance man within Hip Hop and R&B. His career breakthrough came through his beatmaking work as one half of the producer duo Da Internz. Behind the scenes, Kosine racked-up an impressive CV, producing tracks such as "Dance (A$$)" for Big Sean, Rihanna's "Birthday Cake" and Nicki Minaj's smash-hit single "Anaconda." But over the past few years Kosine has honed in his craft as a stand alone R&B singer.
Truth Serum, Kosine's debut full-length solo project arrived this may, proving the artist is ready to take the main stage. Full of Gospel-inspired instrumentals, tinged with orchestral arrangement, Truth Serum is a stellar reintroduction from Kosine.
Shelley – Shelley
In more ways than one, Shelley FKA DRAM's eponymous album, four-years-plus-in-the-making, represents a paradoxical pivot within the Virginia Beach crooner's diverse discography. It's quite obvious Shelley has evolved from his 2016 "Broccoli" era career arc, judging by his stage name rebranding and jaw-dropping weight loss. The added weight of the project existing as a memorial for his recently deceased mother also added a deeply personal and serious dimension to Shelley. And though the elements of high vibrational funk and R&B fusion that were present on Big Baby Dram throughout the new 10-track effort, the music was discernibly angled toward. From the swooning rhythms of "Exposure" and swinging pace of "Cooking With Grease," the album exudes ballad vibes from top to bottom and mark Shelley's transition from a fringe experimental artist to a genre-defying sonic architect.
missunderstood still… Queen Naija
At this point in the modern music cycle, it's almost expected a deluxe version of a successful album will drop soon after. When executed correctly, the move can not only keep the album in circulation but also open new fans to a project they may have missed. Instead of bogging down her deluxe album with 15+ tracks of material that missed the cut, Queen Naija gives the listener a sweet six-pack sampler positioned right at the beginning of missunderstood… still, acting as a Netflix preview before bingeing the whole series. More importantly, the material delivers. Her call and response duet with Ari Lennox "Set Him Up" about two friends finding out they're being played by the same guy is a fun "gotcha" track about teaming up with the other woman rather than getting angry. She also channels heartbreak into a moment of growth on "Insecure" and recruits DC legend Wale to add another layer of perspective to her out-of-the-honeymoon phase love ballad "Butterflies Pt.2." Queen Naija has only expanded her range showcased on the original missunderstood with the deluxe add-on, putting to rest any notion of her being a one-trick pony.
Art Dealer Chic 4 – Miguel
The consistent and stealthy manner in which ByStorm and RCA Records singer Miguel managed to release four iterations of his Art Deal Chic EP already in 2021 by the beginning of May is impressive, to say the least. What's even more admirable about the project is how effortlessly Miguel maintains the energy of series and his entire discography at-large throughout the string of hits. The four-track Art Dealer Chic 4 EP is like a small plate of sonic tapas from the Grammy Award-winning vocalist's career with spicy and cheeky tracks such as "Love Triangle" channeling vibes from his Wildheart album and the anti-heroic opener "Funeral" aligning with his War & Leisure sound project's sound profile. If anything, Art Dealer Chic 4 EP  leaves us wanting even more than the previous editions.
Aura III – Elhae
ELHAE first found his voice in church. Singing in choirs since he was young, ELHAE used his choral experience in his own genre-bending R&B. Aura III, which arrived in April via Motown Records, is a sweeping and spiritual record with features from Masego, Rick Ross and Xavier Omar. ELHAE is no newcomer to R&B; the artist has been releasing music for over a decade in the lane of PARTYNEXTDOOR and PnB Rock, but Aura III has already begun to commercially outperform much of the singer's previous work and introduced ELHAE to swaths of new listeners.
Don't Go Tellin Your Momma – Topaz Jones
Don't Go Tellin Your Momma by New Jersey's Topaz Jones resists categorization into any one genre. While the smooth, funk-inspired instrumentals suggest R&B, Jones proves again and again of the power of his bars. DGTYM, also accompanied by a Sundance award-winning short film, is a story of generations and shared histories. Rich with personal references, DGTYM is an exploration of not only Jones as a person, but of his family and generational histories. Examining everything from wealth and intellectual property to candy and code-switching, DGTYM is certainly Jones's most well-rounded project, but it's one of the most ambitious projects of the year thus far.
While I Have Your Attention – Griff Tyler
Just as Blxst cashed in on a methodical and city-wide celebrated debut last year with his No Love Lost album, Inglewood-bred singer/songwriter Griff Tyler is manifesting his own destiny. At the same time, he's gaining unified recognition and support from L.A.'s heavy hitters following his breakout Play Your Card Right album last year. Keeping pace on his brief three-track While I Have Your Attention EP, Tyler provides more West Coast-centric earworming bops imbued with his signature rap-heavy vocals and confident artistic glow. The While I Have Your Attention EP is yet another concrete reason why Griff Tyler is one to watch this year
OVERGROWN – JOYCE WRICE
Joyce Wrice's debut album Overgrown has finally arrived. The California R&B artist has been a featured voice on tracks for artists such as Westside Gunn, Rejjie Snow and Jay Prince, not to mention the plethora of singles she's released, beginning with 2015's "Ain't No Need." Wrice has evolved as an artist since her first releases, bringing us to Overgrown, a fourteen-track album which includes features from Lucky Daye, KAYTRANADA, Freddie Gibbs and more. Wrice's debut shows her affinity for traditional R&B, as she sings with clear influences from Mariah Carey and even Ashanti. While Overgrown may draw influence from legendary artists, Wrice is distinctly herself as she sings about love, self-worth and her Japanese heritage. "Falling In Love" with Lucky Daye and the Freddie Gibbs-assisted "On One," are clear highlights, but "That's On You – Japanese Remix" featuring UMI is a hidden gem.
Neptune – Gallant
The opening track to Gallant's Neptune project is aptly titled "Comeback." Although it's only been a little over a year since his 2019 release Sweet Insomnia, it feels like the Columbia-born singer is ready to re-claim his status as one of R&B's top crooners. Gallant's dreamy vocals skate effortlessly overtop of instrumentals that can make any listener feel like they're on cloud 9. Brandy has a standout feature on the song "Dynamite" as the two go back and forth trying to reconcile a fading love.
Introspection Reimagined – UMI
UMI's 2020 effort Introspection showcased the singer's vocal range and ability to effortlessly portray emotional depth. On the reimagined live version of the project, the Seattle-born singer vocalizes honestly about the ups and downs of love over a newly remixed instrumentation provided by more than a dozen musical collaborators. Introspection Reimagined is the perfect soundtrack to falling in and out of love.
PINK PLANET – Pink Sweat$
Welcome to PINK PLANET, a celestial body soundtracked with lush samples, ethereal guitar solos and the silky tones of Pink Sweat$. The 29-year-old Philadelphia-born singer demonstrates his love for classic R&B and its roots in funk and blues music. Aside from the Kehlani-assisted "At My Worst," Sweat$ handles the 18-track album entirely alone. It's a bold (and rare) choice for an artist to tackle their debut project solo, but his decision shows the unbridled confidence carried by the burgeoning artist and his voice easily fills the 48-minute listen.
A play through PINK PLANET equates to a walk through time. "PINK CITY" sounds like a powerhouse radio anthem from the mid 2000s. "Paradise," could be from Jodeci's discography, while tracks such as "Icy" and "Not Alright" are faster and more lively, carrying  disco-inspired breakbeats. Void of filler and fluff, PINK PLANET is a massive achievement from Sweat$, an artist we expect to be around for the foreseeable future.
Table For Two – Lucky Daye
Following the success of his first full-length solo album Painted, Lucky Daye returns with a new offering to kickstart 2021.Besides the intro, the 7-track project includes a feature on each song. Assembling a cast of some of R&B's brightest young stars, from Ari Lennox to Mahalia, Daye acts like an R&B version of DJ Khaled on Table For Two (but rather than the occasional screaming over the intro of a track, instead Daye provides silky smooth vocals and emotionally charged verses). After beginning his career as a songwriter and background vocalist, the New Orleans-bred singer isn't afraid to take a back seat vocally on his own songs, allowing his featured guests the opportunity to shine at their brightest. The interlude on "How Much Can A Heart Take" is both comedic and poetic, referencing the complexities that the social media age brings to a romantic relationship. Although the project is satisfying, it may leave some fans looking forward to his next full length release.
Homegrown – VanJess
The era of sister duos taking over R&B is upon us. Chloe x Halle have already proven they have all the tools to shape the future of the genre for years, but for a more nostalgic approach, in comes Ivana and Jessica Nwokike, b.k.a. VanJess, to provide the classic sound of 90s R&B mixed with upbeat electronica. Recruiting the silky voices of Garren, Jimi Tents and Devin Morrison, VanJess' latest project shows off the sisters' skills vocally and creatively, digging in the crate to sample Lafayette Afro Rock Band's "Darkest Light" and Faith Evans' "Come Over." Each song is a different vibe, sometimes sounding like a night at the roller disco in 1978 and other times evoking the feeling of setting up a passionate rendezvous with a new lover on a rainy Friday night. Mixing in the new and nostalgic, VanJess pay homage to every element that makes R&B tick, while still mixing it to their liking to create a sound all their own.
Anniversary (Deluxe) – Bryson Tiller
After Bryson Tiller will'd his 2020 Anniversary album into the top five of the Billboard 200 last September, the Kentucky-bred vocalist kept his foot on the gas — contrary to his movements post release of his chart-topping True To Self album. An image defining move illustrated by his reflective and sentimental Anniversary Deluxe edition. Though the updated tracklist only includes four new additions, the weight of their sonic value has proven to be visceral — with songs like "Still Yours" featuring Big Sean striking tender chords with audience across multiple social media platforms. Tiller also resurrects his "Pen Griffey" sonic tendencies of yester-year over the subdued kicks and 808-drum snapping production of tracks like "Losing Focus" and "7:00."
Heaux Tales — Jazmine Sullivan
Jazmine Sullivan doesn't even need to hit those booming notes to make powerful R&B. Sure, she can do that too. But her voice, so textured with a rich personality, makes even the most banal notes stars of the show. Sullivan has been a mainstay of R&B since her wildly successful 2008 album Fearless, which netted her a Billboard 200 Top 10 chart entry and scores of Grammy nominations. On Heux Tales, Sullivan has adapted to the times, recruiting H.E.R., Ari Lennox and the funky, MC/drummer Anderson .Paak. Digging into her deep bag of melodies and harmonies, Sullivan succeeded in releasing a rock-solid project that holds up exceptionally well in her stacked discography.
Collapsed In Sunbeams — Arlo Parks
Arlo Parks began her career as a poet in South London and the skills she amassed are still present in her music today. Parks has been dropping music since 2018, but began to catch fire with "Black Dog," a monumental, heartbreaking single that hinted at the wealth of talent Parks had to offer. She's in full control of her music, manipulating words into different shapes and sounds with ease. Collapsed In Sunbeams satisfies all expectations and certifies that Parks is one of the best living R&B songwriters.
Honorable Mentions
When It's All Said And Done… Take Time – Giveon